"I feel like a princess."

News Article (props to Mark for the link)


Above is Britney Spears, a few years back when she came to Korea and tried on the traditional Korean dress called a "han-bok".
She looks so demure and innocent. No one would ever guess that she has a "toxic" side:


Anyway, it was a good publicity stunt on Britney's move. Most Koreans here believe that she is one of the most popular singers in Korea. They usually refer to her as "blonde-haired girl".

But Britney's friendly relationship with Korea didn't last for long.
Recently Britney Spears sued one of South Korea's most popular singers, Hyori Lee. This was a plagiarism suit: apparently Hyo Lee's recent song "Get Ya" sounded similar to Britney's "Do Something".


Hyo Lee: plagiarist?


---------------------


Does this actor look familiar to you?


It's Nicholas Cage, who married Korean waitress Alice Kim several years ago.
I guess this could either be seen as a classic Cinderella story (watch Cage's movie "It Could Happen to You", where he also falls in love with a waitress) or extremely sketchy in an Itaewon-ish way (rich actor picking up penniless waitress with questionable English skills).
I'm leaning towards sketchy since the couple first met at a "booking club", a nightclub where men pay to get waiters to escort a lady of their choice to their tables.
Check out this Wall Street Journal article about Korean booking clubs. I particularly like the quote by Ms. Kim, 'It's embarrassing to walk up to a guy you don't know and start a conversation,' says Ms. Kim. 'Guys will think I'm easy.'

Anyway, the marriage seems to have lasted. The couple had a baby earlier this year!


When a Korean and an American have a baby, there are quite a few possibilities for naming the child.

Maybe a traditional American name like Michael? Or a Korean one like Jung? I have a bunch of friends who even have two names, an American one and a Korean one.


But no.. Celebrities are too special to be like normal people.





They gave the kid a name out of a

comic book

!

"KAL-EL", Superman's secret Krypton name.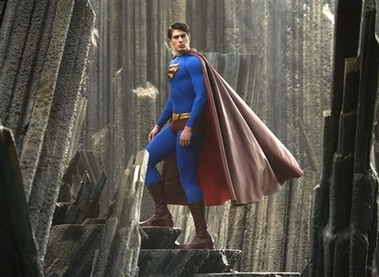 Let's hope this kid doesn't grow up delusional and try to fly from the top of a skyscraper. Or more likely, be so embarrassed by his name that he disappears to some obscure country like Tibet (to a monk: "Kal-el? That's just a typical American name..").

Labels: Culture